ENROLL
TODAY
FOR A
70%
PRE-LAUNCH
DISCOUNT
7 Day Audience Connector
The #1 online Industry course to transform your audience connection and interaction. Discover how you can use this exclusive formula with groundbreaking techniques to captivate, engage and connect with any audience, whilst elevating your performances and magnetizing your stage presence so you can catapult your confidence, increase your fan base and triple X your show success.
Expert Tuition


7 Modules


20+ Videos


Lifetime Access

Captivate Your Audiences

From mastering body language and eye contact to understanding the art of audience engagement, mental preparation, overcoming fears of audience judgement and crafting what to say between songs, you will learn how to captivate and connect with your audience.

Elevate your Performances

You will discover how to master the various pro performer techniques as well as infuse your own distinct essence into your craft. We provide you with invaluable insights and guidance, helping you refine your skills, so you can elevate your performances.

Look at what our students have to say
I can't recommend Lucie enough for any artist, up and coming or established. Her coaching is cutting edge
Evan yiangou (Sparkin mc)

I have really struggled at times with self belief and Lucie has really given me that, She has a real understanding for what a performer needs. I'm so grateful I made the right choice. Thank you so much Lucie
GREG S

Lucie is a great coach and mentor. She is very knowledgeable about every aspect of being a performer and creative artist. Working with her has changed the way I am able to support myself in overcoming obstacles in my mindset that have been holding me back. Hugely grateful to Lucie and highly recommend.
EVA B

Why should I take this course?
The #1 online Industry course to transform your audience connection and interaction so you can supercharge your stage success.
Welcome to a transformative journey that's more than just a course – it's your personal key to stage success. Lucie Burns, a highly sought after performance coach in the music industry, invites you to delve into her groundbreaking techniques. With a track record of empowering thousands of musicians and performers, Lucie's unrivaled expertise is now at your fingertips. Discover the exclusive formula that will reshape your stage presence, captivate your audience, and fast track your music career. Get ready to embark on the path to becoming the captivating artist you were destined to be. This is ' 7 Day Audience Connector '– where stage confidence meets audience connection, and your music journey soars to another level.
Are you Struggling to Make a Lasting Impact on stage?
Have you ever felt lost on stage, hoping your audience will guide you through?

Are your performances leaving your audience disinterested and distant?
Is stage fright holding you back from connecting with your potential fans?
Are you fearful of eye contact with the people in your audience?
Do you often wonder why your audience don't seem to warm to you how you would like them to?
Does your incessant negative mental chatter, often get the better of you

?
If you recognise yourself in any of the above statements, or would like to engage with your audience on a deeper and more meaningful level, then this course is for you.

In this exclusive course, we'll dive deep into the very essence of captivating performances. From mastering body language and eye contact to understanding the art of audience engagement, mental preparation, audience judgement and crafting what to say between songs – we're covering it all. But that's just the beginning. You'll learn how to effortlessly command the stage, retain devoted fans, and even influence your audience's reactions, all while creating an unforgettable experience, always leaving them wanting more.
You will;
Uncover the secrets to creating performances that leave your audience craving more.
Discover how to confidently engage with your audience, to forge an unbreakable connection.

Learn why expecting your audience to make you feel comfortable is a recipe for disappointment

Unveil the techniques to transform your audience fears into a magnetic stage presence.
Learn how to own the stage and take charge of your shows

Discover the subtle secrets you may be unaware of, which separate the amateurs from the pros

Unearth the mindset shifts that will catapult you into the pro league of performers

Find out if you are making the 1 common mistake which most coaches and singing teachers actively encourage performers to do, and unveil why this innocent-looking habit can sabotage your connection with your audience, and learn what to do instead.

Discover how to infuse your music with emotion that resonates deep within your audience, creating moments that will linger in their hearts long after the show is over.

Transform stage jitters into a dynamic presence that commands attention.

Learn how to channel nervous energy into electrifying performances that captivate and inspire.

Uncover the art of establishing personal connections with every audience member forging lifelong bonds and creating a fan base that follows you with unwavering loyalty and passion.
B
y enrolling on the 7 Day Audience Connector course
..


You'll not only address these struggles head-on, but you'll also gain access to the tools, strategies, and insider secrets that will empower you to become the performer you've always aspired to be. What sets this course apart, is it's not just theory, it's the culmination of 25 years of coaching and performance experience condensed into a transformative 7 day program.
So what now?

Right now, you can secure your spot on the pre-launch waitlist for an unbelievable £59 – a staggering 70% discount from the regular price of £197. This is your chance to seize the reins of your music career, to captivate your audience, and to command the stage like the true artist you're destined to be.
How can you be selling this valuable course, packed with so much information at such a low price, is there a catch?
There definitely isn't a catch, but there is one small favour we ask of the early bird, pre-launch purchasers of this course. To write or film a short review for us. That's it. That's all we ask you to do so you can grab this course at this ridiculously low price.
Don't wait
This is your moment. Click that button below, enroll on the waitlist, and embark on a journey that could forever change the trajectory of your music career.


REMEMBER THIS PRICE WILL
NEVER
BE AVAILABLE AGAIN!
It is a time limited offer. So join us today on the 7 Day Audience Connector. We can't wait to guide you on this extraordinary journey.
70% off if you sign up for this course today.
Enroll now to get the pre-launch discount and take advantage of this £59 offer before it ends!
LUCIE BURNS
Lucie is the Founder of 'Stage Ready Artists' and 'Stage Ready Artists Academy.' She is an Industry leading Performance Coach, who was recently featured in
LA Weekly
. Her approach is holistic with an emphasis on artist well-being, always focusing first on the person behind the artist, and the undeniable connection between mind, body, emotion and performance.

Lucie has coached thousands of musicians and creatives spanning 25 years including vocalists, instrumentalists, rappers, bands, music producers, TV presenters, public speakers, podcasters and social media influencers, with her transformational and cutting edge method of coaching and masterclasses. Her work has featured on TV, and she has presented and spoken on panels for events at Spotify, The Wrd with The Ivors Academy and T.E.D (The Entertainment Department), and also worked in some of London's leading music colleges and performance companies including; The Wrd from The Ivors Academy, B.I.M.M.Institute, Point Blank, Rockschool and CM Sounds in a variety of roles including lecturer, performance coach, course leader, consultant, scholarship panelist, songwriter, facilitator, speaker and lead tutor, and has developed and delivered courses and masterclasses in performance, artist development, confidence & mindset, songwriting, artist well-being, mindfulness and more.

Lucie is also known as the chart topping artist, song-writer and music producer
'Lazy Hammock,'
who has hit the No.1 spot 4 times in the World Chill-Lounge Charts and has performed live all over the world. She has written and produced 11 albums, and her tracks have been streamed over 20 million times. US TV channel CBS licensed her track 'Searching' for it's hit sitcom 'Life In Pieces' which has an audience of 10 million and is now streamed on 'Prime.' More of her songs were licensed for the TV drama Tom Swift and other shows. Her music is also licensed to advertising companies, airlines, hotels, retail stores and record labels including; Hed Kandi, Sony BMG, EMI and Ministry of Sound, and her tracks currently feature on over 3000 album compilations.

Lucie is also the Host and producer of 'The Singing Buddha Podcast,' and is currently writing her new book for performers. Lucie looks forward to sharing her vast experience through her unique and inspiring courses and coaching so that you have the opportunity to unlock your full potential, transform your performances, elevate your career and finally let go of the fear and self doubt that may have held you back up until now, so you can begin to move forward in the direction you want, doing what you love whilst truly loving what you do.
Terms & Conditions - 7 Day Audience Connector

P
lease note, that in line with our commitment to offering exceptional value, the course price remains remarkably affordable and significantly below market rates. As such, we regret to inform you that no refunds will be issued after purchase. Your enrollment signifies your dedication to honing your performance skills and embracing a new level of stage mastery. We look forward to guiding you toward a future filled with confident and impactful performances.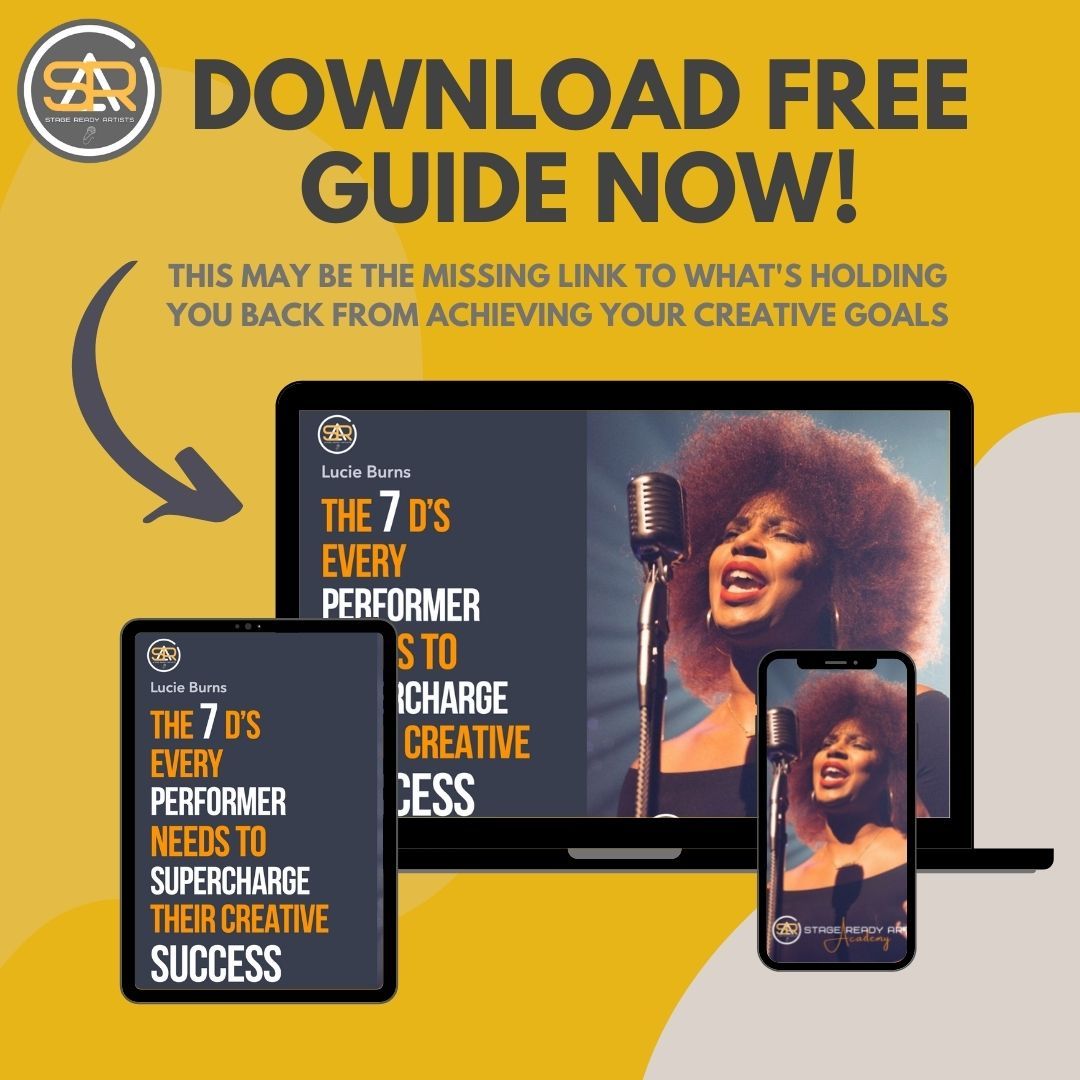 Welcome to our Artist Academy.
DOWNLOAD OUR FREE GUIDE

t
o help catapult your success.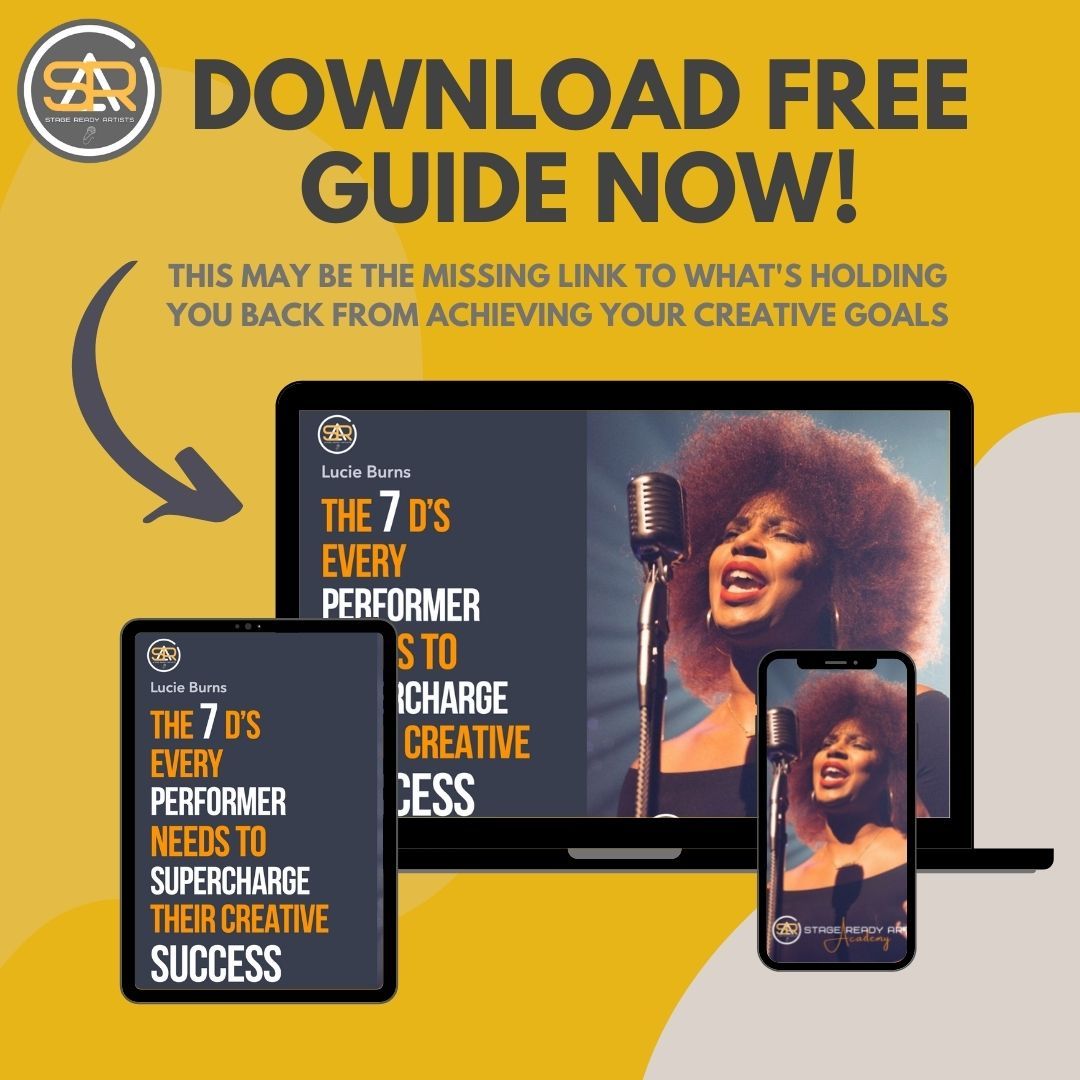 THE 7 D'S TO SUPERCHARGE SUCCESS
DOWNLOAD OUR FREE GUIDE
t
o help catapult your success.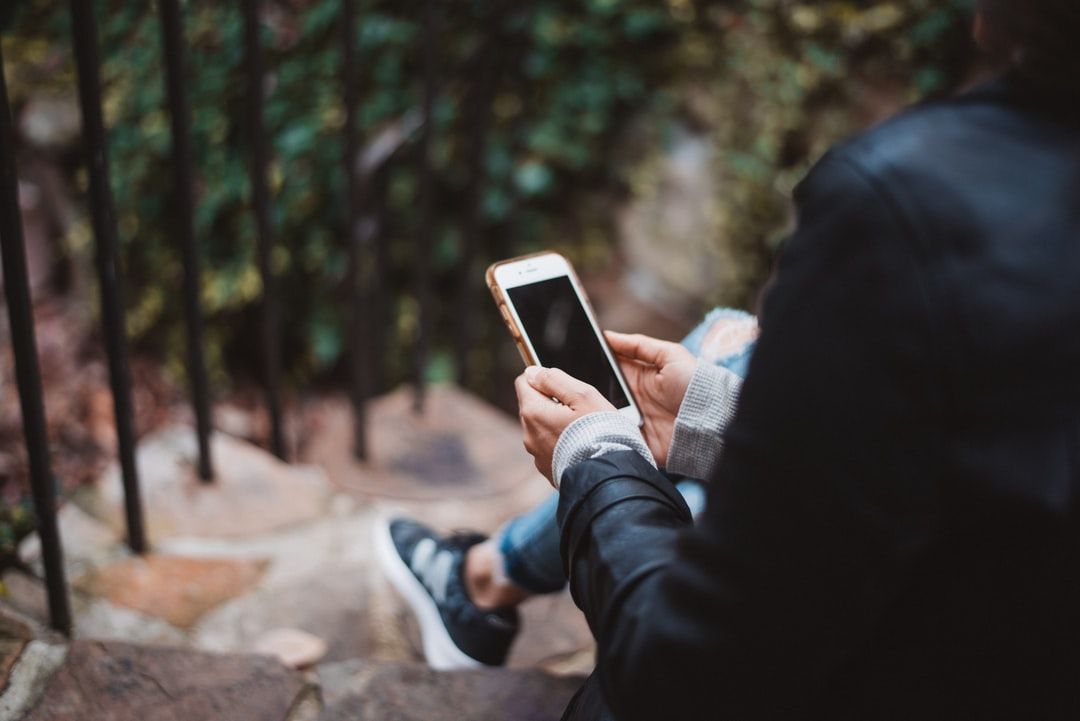 SIGN UP NOW
Be the first to know about our future courses

Created with