Fast track your career with our 6 WEEK INDUSTRY program
Platinum 101 Coaching Program PRO

Bespoke 1:1 Industry coaching program. Breakthrough your performance and creative blocks and gain clarity and confidence working with us. We will help you bring your creative vision to life, so you can step out of fear into a motivated mindset and navigate the obstacles which are holding you back, whilst we support, guide and nurture you throughout with our unique formula and your 6 week artist strategy plan, tailored just for you.
1:1 Expert coaching


Bespoke Artist program

Weekly 50m coaching calls


Artist Strategy Plan


Tailored Tasks to fast-track artist progression


Weekly artist check ins and mindset motivators(Email)


Unlimited Email or Whatsapp support


FREE 'Artist aftercare session' (post program) VALUE £197
Areas covered

Performance coaching (Includes; engagement with audience, body language and eye contact, how to move and feel comfortable on stage, where to look and what to say between songs)

Confidence & mind mastery coaching

Techniques to overcome self-doubt, comparison to others, inner critic, imposter syndrome, perfectionism, procrastination & F.O.M.O (Fear of missing out)


Artist well-being

Balancing creative output VS self-care

Setting boundaries with people, projects and workload

and much much more...
Holistic Approach

In all of our programs, we place the emphasis on the person behind the performer, always acknowledging, supporting and motivating each individual, enabling them to feel an increased sense of confidence and well-being, preparing them to to be able to successfully navigate their creative career.

Who is this coaching program for?

Performers, musicians and creatives including; vocalists, instrumentalists, songwriters, rappers, poets, music producers, DJ's, presenters and more..

Don't hesitate
Fast-track your career, gain more clarity and confidence, and take your expertise to the
next level!
This coaching program is for you


If you want to..


have expert guidance and be mentored by an industry professional performance coach and #1 live recording artist, songwriter and music producer
increase your creative or performer confidence
breakthrough your creative blocks & fears
Have an artist strategy plan to aid your progression

gain clarity and direction
learn how to set professional boundaries
say goodbye to self-doubt, performance anxiety, stage fright or comparing yourself to others
learn how to master your mindset
Enjoy your performances or creative projects rather than fear them
Invest in your career



reach your full artistic/performance potential
have a proven formula to help you break through your creative and artistic blocks
gain other perspectives
learn how to balance career Vs life, well-being & relationships
have an understanding professional to bounce ideas off without receiving any judgement
be kept on track, regularly motivated, encouraged, supported and inspired
have your coaching sessions delivered virtually, which are the most time saving and cost effective way of working
Do you recognise yourself above?

If one or more of the above statements resonate with you, enrolling on this coaching program will give you the support and direction you've been looking for to unlock your full creative potential and fast-track your career so that you are able to navigate your chosen industry with confidence.
The single best investment you can make, is in yourself!


Our students love what we do
'Life changing'
/
'Inspirational'
/
'My confidence is higher'
/
'I now have more belief in myself and my abilities'
I have found Lucie to be very supportive in my journey to develop as a singer/songwriter. She has guided me along a steady path of creativity, confidence building and trust in my development as a performer. She has combined her professional passion of music and the desire to be excellent to significantly help me achieve my goals.


DAVID NEVIN

I literally come out of every session with a really good feeling for what i'm going to do next. I have really struggled at times with self-belief and Lucie has really given me that. She has a real understanding for what the person needs. I'm so grateful I made the right choice.


Greg A


Lucie helped me identify my creative block. She helped me navigate through this quickIy and efficiently. I can remember the energy shifting as we were in the process. Lucie works with mind, body and spirit and was able to take me to the root. I can't recommend Lucie enough for any artist up and coming or established. Her coaching is cutting edge!


EVAN YIANGOU
(SParkin MC)

Why should I enroll on the 'Platinum 101
' coaching program
Pro
?
Making
the decision to enroll on a 1:1 coaching program could be one of the most positive and advantageous decisions that you make for yourself and your career. Enrolling into a 1:1 coaching program says many things about a person.
That they are serious about the betterment of themselves and their craft and/or career

They take responsibility for where they're currently at

They admit they want/need some things to change

They are willing to invest in themselves to receive the support needed to help them make those changes.

Choosing
the right coach and program could prove to be incredibly beneficial for you, possibly even life changing, however, there are many coaches and courses to choose from out there, so it can be a daunting prospect. This is why we ask you to book a call with us, if you haven't spoken to us already, even if you are just considering the idea. We don't believe that a decision so important should be left down to chance, investing in something without even having a conversation with the person who will coach you. I also only take on a select few clients so it's important that we are a fit for you, but also that you are a fit for us. This we will discover in our call together.


Below
I aim to break down some of the benefits of the
PRO
coaching
program
and how working with me, Lucie Burns, could support your creative growth and fast track your development as an artist, performer, producer creative or DJ.
The
PRO
program includes everything the
Lite
program has with the added benefits of;
An Artist Strategy Plan, to keep you focused and on track.

Unlimited email or Whatsapp support, so you know that help is always at hand.

Mindset motivators to help you master your mindset and gain more confidence so you can progress in your craft or your career.

A FREE Artist Aftercare Session (Value £197), post program, so I can check in with you and monitor how you are progressing whilst giving you valuable support and tips, after your coaching program has ended.
Working
on both sides of the Music Industry for over 20 years as a performance coach, songwriting and vocal coach, artist, song-writer and music producer, has given me a unique insight into the struggles, fears and blocks that most artists, including myself, face, which is why I developed a unique method that directly addresses these issues. I work in a holistic and intuitive way, combining performance, confidence and creative coaching with personal development techniques, creating an empowering and supportive environment for the artist. Working like this enables me to not only guide an artist, but also to nurture them emotionally and creatively so that they feel more confident in navigating the obstacles of their chosen profession. This often results in them not only progressing and transforming their live performances or creative projects, but also seeing the positive results translate in their personal lives too, from their shift in mindset to the increased confidence they gain from what they have learnt.
Some other reasons to work with me
I have a tried and tested formula which I've developed, honed and used with 1000's of artists spanning 25 years. Other coaches don't know this formula as it comes from my own experience of being an artist and also working with artists within the industry.
I have featured on 2 TV documentaries on Ch4 & ITV, which showcased my method of working with artists and musicians.
I've presented and spoken on panels for events including; Spotify, The Wrd with The Ivors Academy and T.E.D (The Entertainment Department)

I've worked in some of London's leading music colleges/universities as a lecturer, freelance performance coach, consultant, tutor and more.
I deliver online Masterclasses for music and performance colleges in the UK and Europe.
I've performed live for over 25 years, so I completely understand the challenges and fears most artists and performers face.
I absolutely love what I do and feel very fortunate to be able to work with creatives and performers, seeing them transform and begin to fully enjoy their art again, using my unique methods. This is why I also want to work with you.
Don't miss out!
We only enroll a small number of artists into our Platinum 101 coaching programs.

Lucie Burns
Lucie is the Founder of 'Stage Ready Artists' and 'Stage Ready Artists Academy.' She is an Industry leading Performance & Mindset Coach. Her approach is holistic with an emphasis on artist well-being, always focusing first on the person behind the artist, and the undeniable connection between mind, body, emotion and performance. Lucie has coached thousands of creatives spanning 25 years including vocalists, instrumentalists, rappers, bands, music producers, TV presenters, public speakers, podcasters and social media influencers, with her transformational and cutting edge method of coaching and transformative masterclasses. Her work has featured in documentaries on Ch4 and ITV, and she has presented and spoken on panels for events including; Spotify, The Wrd with The Ivors Academy and T.E.D (The Entertainment Department) also worked in some of London's leading music colleges and performance companies including; The Wrd from The Ivors Academy, B.I.M.M.Institute, Point Blank, Rockschool and CM Sounds in a variety of roles including lecturer, performance coach, course leader, consultant, scholarship panelist, songwriter, facilitator, speaker and lead tutor, and has developed and delivered courses and masterclasses in performance, artist development, confidence & mindset, songwriting, artist well-being, mindfulness and more.

Lucie is also known as the chart topping artist, song-writer and music producer 'Lazy Hammock,' who has hit the No.1 spot 4 times in the World Chill-Lounge Charts and has performed live all over the world. She has written and produced 11 albums and her tracks have been streamed millions of times. US TV channel CBS licensed her track 'Searching' for it's hit sitcom 'Life In Pieces' which has an audience of 10 million and is now streamed on 'Prime.' 2 more of her songs were licensed for the TV drama Tom Swift. Her music is also licensed to advertising companies, airlines, hotels, retail stores and record labels including; Hed Kandi, Sony BMG, EMI and Ministry of Sound, and her tracks currently feature on over 3000 album compilations. She is also an Author and Host of 'The Singing Buddha Podcast.'

Lucie looks forward to sharing her vast experience through her unique and inspiring coaching so that you have the opportunity to unlock your full potential, transform your career, change your outlook and finally let go of the fear and self doubt that may have held you back, so you can begin to move forward in the direction you want, doing what you love and truly loving what you do.


£300 off full price if you sign up for this program today!
Click link to take advantage of this offer before it ends
'This could be one of the best decisions
you make for your career'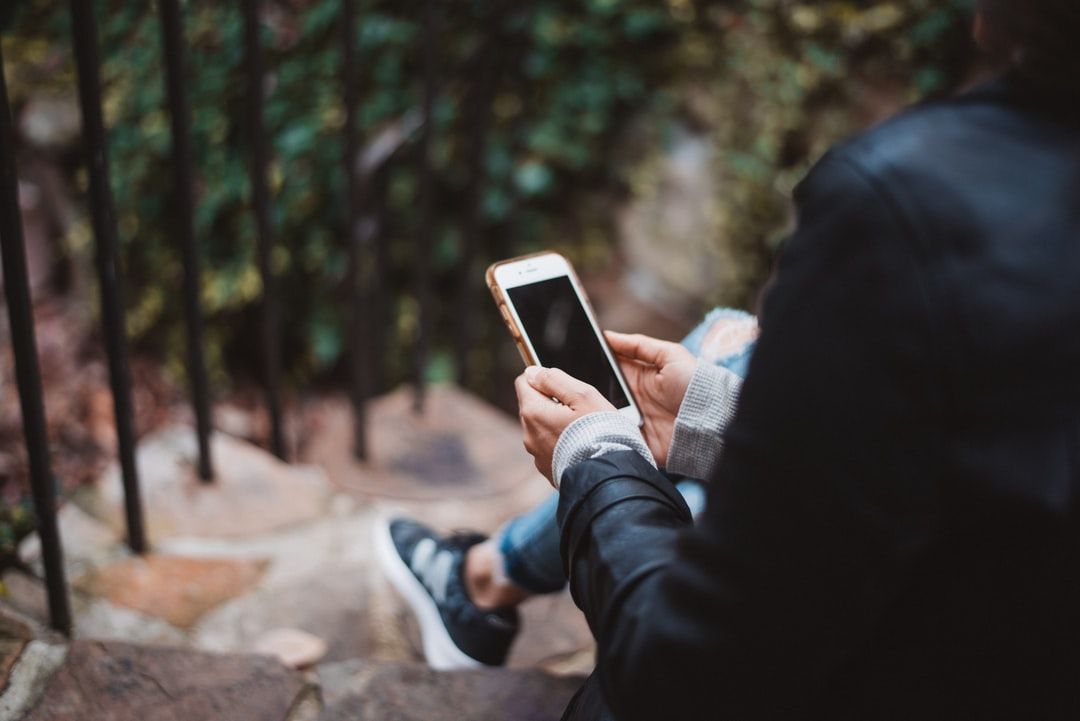 SIGN UP NOW
Be the first to know about our future courses

Created with